Who we are
We partner with Financial Advisors who have Passion, Hunger, and Drive. We are experts in the wealth management domain and intend to bring about disruption and change in the way this business operates.
Unlike typical technology providers, we bring digital transformation for financial advisors with their customer engagement, back-office support, white-labelled website and more importantly the complete ecosystem.
A3 Tech provides the most comprehensive Platform as a Service (PaaS) for financial advisors covering the entire customer lifecycle.
Long term partnerships
We believe in building long-term partnerships with our Financial Advisors. This creates a bond of trust, which is vital for any successful partnership. We collaborate with our partners to constantly improve the ecosystem which translates to better experience and growth for your financial advisory business.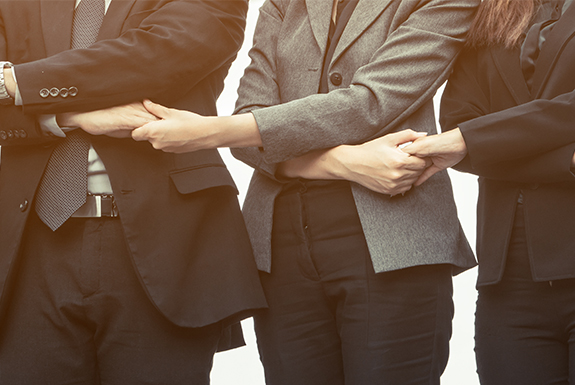 Giving back to society
We support financial advisors with the digital ecosystem which comes from our decade-long expertise in the wealth domain. By leveraging our platform, operational support, and expertise; we help the financial advisors in becoming successful entrepreneurs.
Our technology ecosystem encourages electronic transactions and record keeping that can help reduce carbon footprint. Our platform simplifies and automates the mundane, repetitive tasks thereby reducing unnecessary energy requirements.
We support child education, as we believe that education is the most powerful tool to help eradicate poverty. As such, a portion of our earnings will go towards supporting child education.
Amit Shah
Founder
Amit Shah is the founder and CEO of A3 Tech, an investment firm seeking to democratise financial services through technology-led solutions that integrate tech and data-driven insights, thereby increasing agility and efficiency to sustain long-term success of the financial services ecosystem. Over his career, Amit has started or nurtured multiple businesses in the financial sector to scale up their operations in India and across the globe. This includes his role as the co-founder and former Executive Director of Mumbai-headquartered IIFL Wealth Management — one of India's largest wealth and asset management firms with footprint in 20+ locations in India and eight cities globally.
After completing his postgraduate studies in Delhi, Amit began his career in corporate banking with IDBI Bank when it was expanding its presence in Gujarat. He later went on to work with Citigroup in India where he helped expand the then newly-launched Investments Services in the country. In 2002, Amit joined the pioneering team at Kotak Mahindra Bank, a year before the bank fully commenced its operations. He spent six years at Kotak, working in both India and the US for them.
Amit led the asset management business at IIFL, growing it to become the largest AIF player in India.
In 2008, Amit and several of his colleagues from Kotak partnered with IIFL to launch IIFL Wealth Management. Under Amit's leadership, the global arm of the company established its first overseas operations in New York before expanding further to set up offices in Singapore, Switzerland, Mauritius, London, Toronto, Dubai and Hong Kong.
Amit was honoured as 'NRI of the Year' for the Asia Pacific region in 2016, and is a recipient of the Udyogh Rattan Award.
During his time at IIFL, Amit personally led the asset management business (both India and abroad) to become the largest AIF player in India, with assets under advisory/management of around US$5 billion. He was credited for bringing a unique, catalysing touch to the business; particularly with the launch of the innovative IIFL Special Opportunities Fund which created a record US$1 billion private equity fund — the largest fund of its kind in India on the asset management side.
For his accomplishments, Amit in 2016 received the 'NRI of the Year' award for the Asia Pacific region; an accolade that recognises Indian nationals who have achieved notable success overseas. He is also a recipient of the Udyogh Rattan Award, which is conferred annually to Indian citizens for their exceptional contribution to the country's economic development. Amit's insights on the asset and wealth management industry have been featured in leading business dailies in India and across Asia, including Bloomberg, the Economic Times and Livemint. He is also a regular speaker at various global panels and conferences, and has played an important role in advocating India as a key investment destination. Amit is a Chartered Financial Analyst (CFA) from the Institute of Chartered Financial Analysts of India (ICFAI) and holds a graduate degree in Commerce.
Brand philosophy
At A3 Tech, we stand for high quality, trust and transparency. The alpha sign in our logo reflects our position as a leading industry player that espouses these three core values to ensure a high degree of confidence, honesty and professionalism.